Here's for what you need to know before your iced coffee gets warm, the July 25, 2017 edition of the tipsheet.
What DC's Talking About: Sessions Drama
"Beleaguered" was the term used by President Donald Trump yesterday to describe his Attorney General, Jeff Sessions. If that was seen as a shot across the bow of Trump's first senatorial supporter, the President left no doubt this morning, Tweeting, inter alia:
Attorney General Jeff Sessions has taken a VERY weak position on Hillary Clinton crimes (where are E-mails & DNC server) & Intel leakers!

— Donald J. Trump (@realDonaldTrump) July 25, 2017
The President did pivot away from Sessions in order to blame acting Director of the FBI, Andrew McCabe for the lack of a Clinton investigation, noting that McCabe's wife received a $700,000 donation in her run for Senate from groups tied to the Clinton political machine.
The President has Made No Secret about his anger over Sessions' recusal on the investigation of Russian interference in the 2016 Election. The President told the New York Times that, had he known Sessions was planning to recuse himself, the President would not have appointed Sessions to be Attorney General.
Speculation around Trumpworld is that whoever is closest to the President and talking to him most regularly is the one with the most power. It's telling, then, that Sessions and the President haven't spoken since the public blow-up over Sessions' job performance. Given that Sessions is in a difficult position as head of the Department of Justice and does not want to give the impression of being at the service of the White House, his ability to head-off attacks from political adversaries in the President's orbit is greatly reduced.
Resignation is being talked about openly with regard to Sessions' future. It's clear that the President would like to avoid the optics of firing the Attorney General, especially this early in his Administration. Despite the public firestorm, at least so far, Sessions has made a point of saying that he will continue to serve. It's unclear how long this will continue.
Replacement Names are already being floated including former New York City Mayor Rudy Giuliani. Of course, given Mr. Giuliani's public statements and positions, he would likely be unsuccessful in securing approval from the Senate. (Or Ted Cruz?)
The Undercurrent: After the resignation of Sean Spicer as Press Secretary and the appointment of Anthony Scaramucci as Communications Director, there is talk that the Administration will take steps to re-tool and re-evaluate how it's able to govern. Along with Sessions, there have been rumors that Secretary of State Rex Tillerson is considering only serving through the first year of the Trump Administration.
News From The World's Greatest Deliberative Body
The Senate will be taking a procedural vote today on whether to move forward with a plan to repeal and replace the Affordable Care Act (Obamacare). It looks to be the last attempt by Majority Leader Mitch McConnell to revive the effort.
It's all hands on deck with Senator John McCain, recently diagnosed with brain cancer, being flown in to cast his vote on the procedural motion.
The fate of the motion is uncertain. It looks, for now, like the Senate will be taking up the exact bill passed by the House. If the Motion to Proceed passes, then there will be a heavy amendments process. At least at the outset, McConnell seems to be willing to allow Democrats to introduce amendments (though it's not clear if any will be allowed to pass).
The magic number for Republicans is 50 (with Vice President Mike Pence acting as a tie-breaker). Already Senators Susan Collins, the left-leaning Republican from Maine, and Senator Rand Paul, the libertarian Republican from Kentucky, have expressed wariness over even proceeding to debate. However, it looks like it may be a game-time decision for both. McConnell seems set on taking the vote, even if it fails.
The President has been using Twitter and conventional means to pressure Republicans to pass something, noting that he's willing to sign whatever comes to his desk. His point (and he's right) is that Republicans have been running on a message of repeal and replace for seven years and now they can do it, but are getting cold feet.
The Russia Stuff Drags On
Presidential Adviser and Son-in-Law Jared Kushner is back on Capitol Hill today to speak with investigators from the House (yesterday he spoke with a Senate panel) surrounding alleged Russian interference in the 2016 elections.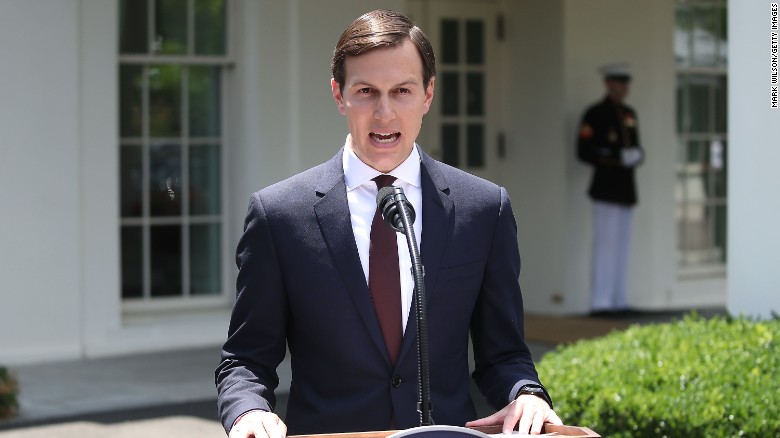 Kushner released an 11-page statement yesterday that contained precise details of the alleged meetings with Russians (and others) in the lead up to the election. He also gave a brief statement outside of the White House in the early afternoon.
Kushner's statement is a bold move, especially given the fact that his meetings with investigators have been behind closed doors. Locking himself into a story really only makes sense if there's nothing to hide. At least, for now, Kushner's transparency is beating back the left-wing narrative that there was some kind of collusion between the Trump Campaign and Russia.
Donald Trump Jr. and former Trump Campaign Chairman Paul Manafort are set to answer questions later this week from a Senate panel. However, given that neither is under subpoena, it's possible that the meeting may be postponed in light of the ongoing investigation from Special Counsel Robert Mueller (basically, it makes sense to talk to the guy doing the criminal investigation first before you talk with the oversight panel).
Democrats' "No Deal"
Completely overshadowed by Jared Kushner's meeting with Senate investigators yesterday, Democrats from the House and Senate rolled out their "A Better Deal" messaging campaign designed to lead them to victories in 2018.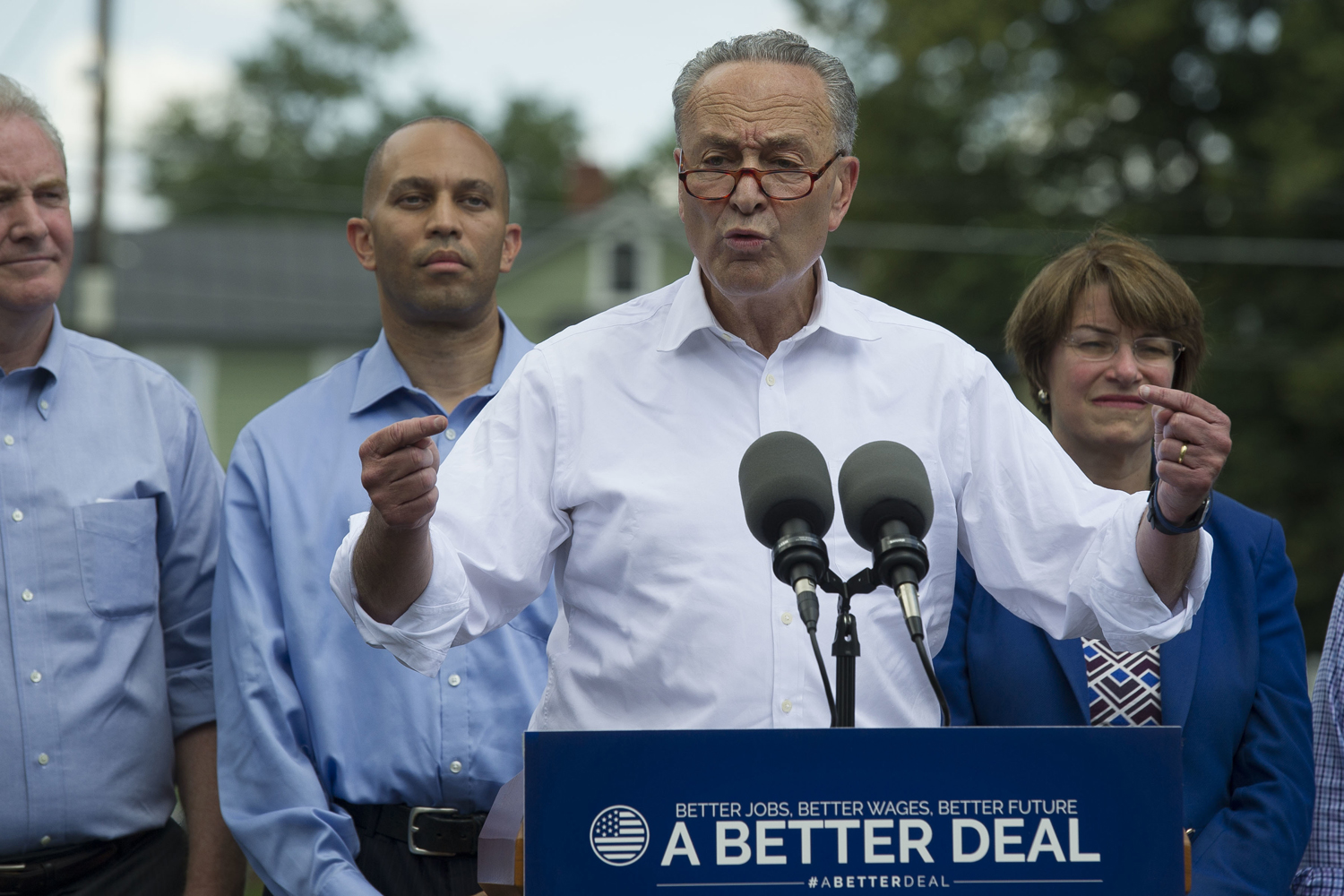 Of course, this sounds like the type of slogan used by pizza delivery companies and grocery stores try to sell nearly-expired meats, and both seem to effectively characterize the "Deal" being proposed by left-wing leaders.
The plan centers on artificial inflation of the minimum wage, raising taxes, driving companies out of the United States, and income redistribution. At least Senate Minority Leader Chuck Schumer has finally moved away from blaming the Democrats' staggering electoral defeat in 2016 on Russia.
What Democrats are calling "A Better Deal," in reality sounds like "The No Deal": a plan for continued obstruction pushing a far-left coastal narrative that's not going to impress the blue collar workers and average Americans who decided to abandon the identity politics of the left.
What We're Reading
Politico: Why It's Hard to Take Democrats Seriously on Russia
Baltimore Sun: Hogan to speak at fundraiser for conservative Pa. candidate
Bloomberg: Welcome to Xi's Net: Where Politics, Porn and Pooh Are Forbidden